IPEIA 2020 Award Recipients
IPEIA and its committees would like to once again congratulate the 2020 award winners for their outstanding achievement in their presentations.
2020 AWARDS & CLOSING CEREMONY – Sponsored by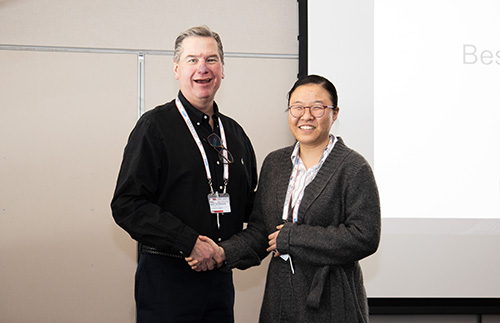 Helen Chae, Assistu Engineering Ltd.
---
Being on Time Award
First Presenter to get his Abstract in on Time –
Daryl Foley, Group 10 Engineering Ltd.
---
Best Case Study Award
Sean Croxford, Curtis-Wright-Faris –
"Mitigating PSV Instability Using Restrictive Lift"
---
Best Reliability/Maintenance
Presentation Award
Kenny Farrow, Stress Engineering –
"Recognizing Pipe Support Problems that can have a Negative Impact on your Plant"
---
Best Regulator/Code Update Presentation Award
Trevor Siepp, Becht Engineering –
"2020 ASME Codes Update"
---
Best Material Selection/Properties Presentation Award
Gary Coates, Nickel Institute –
"Recent Changes in the World of Stainless Steel and How They Affect Fabricators and End Users"
---
Moving With the Times Award
Dylan Harrison, Canadian Resources –
Award provided by IPEIA 2020 Sponsor Summit Inspection Services
---
Delegate Registration Draw
Ian Scully, Ovintiv –
IPEIA 2020 Sponsor Mistras- Mr. Ian Hewitt presenting Registration Draw Award
---
IPEIA 2020 Award Winners
Congratulations to all of our WINNERS!!!
---
Get in on the action for 2021 IPEIA conference for you chance to receive an award and be recognized for you efforts!