Megan Sutton – Education Committee Chair
Megan Sutton, M.Eng., P.Eng. has been volunteering with IPEIA since 2016. She is a Materials Engineer with a Masters of Engineering in Engineering Management. Her professional experience includes materials and metallurgical engineering, failure analysis, compliance consulting, auditing, quality and integrity management programs, and awareness training for Codes, standards and regulations. Megan is currently working with Acuren as a Senior Materials Engineer in the Edmonton engineering and laboratory group.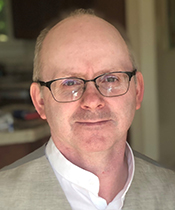 Rick Marsden – Education Committee Vice-Chair
Rick Marsden, P.Eng. graduated from the University of Alberta in 1991 with a BSc. in mechanical engineering. His professional experience includes research, project, facility, and integrity engineering in the Alberta-based Oil&Gas and power generation industries. He specializes in failure investigations, quality and integrity management programs, and awareness training for Codes, standards and regulations. Rick is a regular presenter at IPEIA Conferences and a founding member of the Education Committee. He is passionate about developing the next generation of integrity professionals.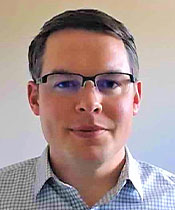 Josh Brewster – Education Committee Member
Josh Brewster, CET, RSE is a licensed Pressure Welder, Welding Inspector, Welding Examiner, In-Service Pressure Vessel Inspector, and Welding Engineering Technologist with over twelve years of experience in the field of welding, inspection, and non-destructive testing. Previously, Josh was an instructor within the Welding Engineering Technology Program at SAIT where he taught Codes and Standards, Robotics, Pressure Vessel Construction, and Failure Mitigation. He is now the Academic Chair of both the Welding Engineering Technology and Non-Destructive Testing Departments at SAIT. Josh is the Program Chair of the Calgary Chapter of the CWB Association, an Executive Member and Education Subcommittee Chair of the International Pressure Equipment Integrity Association, as well as a Voting Member of the National Non-Destructive Testing Certification Body Scheme Committee.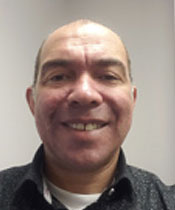 Marc McGill – Education Committee Member
I have ten plus years in the energy and chemical production industries providing services as a Senior / Chief API Visual Inspector. Providing and assigning a wide variety of visual inspection services and NDE techniques. Coordinating Internal and External Inspections, Repair procedures, surveillance, and new installation requirements. Risk assessments and corrosion monitoring assignment and management. Implementation and Managing Owner / User programs. Consultations with Engineering and Operations groups to ensure that the programs optimal effectiveness. Dealing with pressure equipment, pipelines, storage tanks and structural components of these industries. Furthering my participation in large dollar domestic and international projects.

Nathan Bartley – Education Committee Member
PL(Eng), CET, ABSA IBPV, TSASK PEI Class 1, NB Commissioned IS/R, API 510/570, and CGSB UT2/MT2/PT2, with 21 years of experience in the Pressure Equipment Integrity Management (PEIM) industry. Started as an NDE Trainee, he has held multiple technical and management roles during his tenure. Today, Nathan manages the Acuren Prairies Visual Inspection department; responsibilities include maintaining the Acuren National Board AIA (Authorized Inspection Agency), ABSA AQP (Integrity Assessment Organization) and CWB CSA W178.1 (Inspection Organization) programs.
Cheyenne Starblanket – Education Committee Member
Cheyenne Starblanket is a Quality Control Inspector and holds his CWB Level 1 inspectors' ticket for Flint Energy Service. Working in a SAGD facility he's been gaining experience in Piping and structural Fabrication. He's a 2022 graduate of the Materials Engineering Technology program at NAIT where he was able to participate in the 2022 Student Poster Session and attend the conference. Cheyenne also worked in sales selling magnetic particle equipment, pit gauges, and ultrasonic thickness gauges for over 2 years.
Theo Abels – Education Committee Member
Theo Abels, P.Eng, Principal of Blu 5 Engineering, Qualified as a Mechanical Engineer in 1984 and has focused on materials and corrosion since then. Presently provides leadership in asset and integrity management programs in Alberta, Saskatchewan and British Columbia. Sharing knowledge and experience with the next wave of integrity professionals is his goal.
Cindy Wietzel – Education Committee Member
Cindy Wietzel, CET, API 510, API 570, B. Ed. and Materials Engineering Technologist. Previously Cindy worked at Syncrude (now Suncor) as a Pressure Equipment Integrity Inspector in the Coker Units, the Sour Water Unit and the LC Finer, transitioning into the Failure Analysis Lab at this same company. The last 14 years Cindy has been teaching the next generation of Inspectors in the Materials Engineering Technology Program at NAIT. With experience instructing in the Introductory Physical Metallurgy Course, the Non-Metallics Course, the Failure Analysis Course the Welding Metallurgy Course, the Destructive Testing Course and leading the Students in their Capstone Projects. Cindy attended her first IPEIA Conference in 2023, she was so impressed by what she saw there that she wanted to get involved and contribute.
Faustina LaSaga – Education Committee Member
Faustina LaSaga is the Marketing Coordinator for Unified Valve Group and has over 15 years of Marketing experience in Oil and Gas. Faustina has volunteered with IPEIA for 6 years and this is Faustina's 1st year on the Education Committee where she serves as the Communication Liaison. Faustina also serves as the Communication Liaison for the Program Committee.
Lauren McAloney – Education Committee Member
Lauren McAloney, API 510, NBIC IS, IBPV, CBSG UT2/MT2, Acuren Group Inc. QA Specialist with over 15 years experience in the industry while working at various energy sectors throughout North America. Today, Lauren is an embedded inspector for a major oil & gas company in Cold Lake, AB, primarily focusing on piping and pressure equipment inspection analysis with a risk based approach.
Nick Walther – Education Committee Member
Nick Walther, TT, RSE is a certifed B-pressure Redseal Welder, CWB Level 1 Welding inspector and Welding Engineering Technologist with diverse industry experience. Currently employeed by Ledcor as a Quality Inspector he gains experience with process/power piping, structural steel and pressure vessels. He was awarded 'Best Student Poster' at IPEIA 2023 for his research on 'Carbon Content Effect on Hydrogen Induced Cracking'.