Megan Sutton – Education Committee Chair
Megan Sutton, M.Eng., P.Eng. has been volunteering with IPEIA since 2016. She is a Materials Engineer with experience in materials and metallurgical engineering, failure analysis, compliance consulting, auditing, and quality and integrity management programs. Megan is currently working with Acuren as a Senior Materials Engineer in the Edmonton engineering and laboratory group.
Terry Williams – Education Committee Vice Chair
Terence (Terry) Williams, Chief Inspector, Canlin Energy. More than 15 years experience in the Oil and Gas industry in Western Canada. Mechanical Engineering background with experience in Operations, Design, Construction, and Integrity Assessment / Asset Management. He has provided inspection and Chief Inspector services for a large variety of Owner User companies in various jurisdictions throughout North America in both a contracted and on-staff capacity. Terry has been involved with IPEIA directly – sub-committee level years 4 (1 long ago with RAE, 3 consecutive with the program sub-committee), steering committee – years 2.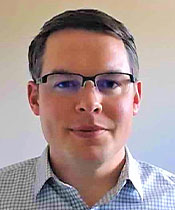 Josh Brewster – Education Committee Member
Josh Brewster, CET, RSE is a licensed Pressure Welder, Welding Inspector, Welding Examiner, In-Service Pressure Vessel Inspector, and Welding Engineering Technologist with over twelve years of experience in the field of welding, inspection, and non-destructive testing. Previously, Josh was an instructor within the Welding Engineering Technology Program at SAIT where he taught Codes and Standards, Robotics, Pressure Vessel Construction, and Failure Mitigation. He is now the Academic Chair of both the Welding Engineering Technology and Non-Destructive Testing Departments at SAIT. Josh is the Program Chair of the Calgary Chapter of the CWB Association, an Executive Member and Education Subcommittee Chair of the International Pressure Equipment Integrity Association, as well as a Voting Member of the National Non-Destructive Testing Certification Body Scheme Committee.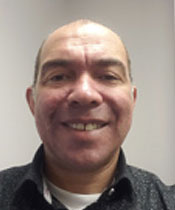 Marc McGill – Education Committee Member
I have ten plus years in the energy and chemical production industries providing services as a Senior / Chief API Visual Inspector. Providing and assigning a wide variety of visual inspection services and NDE techniques. Coordinating Internal and External Inspections, Repair procedures, surveillance, and new installation requirements. Risk assessments and corrosion monitoring assignment and management. Implementation and Managing Owner / User programs. Consultations with Engineering and Operations groups to ensure that the programs optimal effectiveness. Dealing with pressure equipment, pipelines, storage tanks and structural components of these industries. Furthering my participation in large dollar domestic and international projects.
Dean Kovacs – Education Committee Member
Dean Kovacs, CET has 34 years of domestic and international experience in corrosion control and asset integrity management for upstream oil & gas operations and power generation. Dean has been directly involved with IPEIA (Education Committee, Integrity Challenge Forum and volunteering) since 2018.

Nathan Bartley – Education Committee Member
PL(Eng), CET, ABSA IBPV, TSASK PEI Class 1, NB Commissioned IS/R, API 510/570, and CGSB UT2/MT2/PT2, with 21 years of experience in the Pressure Equipment Integrity Management (PEIM) industry. Started as an NDE Trainee, he has held multiple technical and management roles during his tenure. Today, Nathan manages the Acuren Prairies Visual Inspection department; responsibilities include maintaining the Acuren National Board AIA (Authorized Inspection Agency), ABSA AQP (Integrity Assessment Organization) and CWB CSA W178.1 (Inspection Organization) programs.
Djordje Srnic – Education Committee Member
Djordje obtained his Bachelor Degree in Mechanical Engineering (1984) and Master of Science Degree (1990) from the University of Belgrade.  He moved to Canada in 1996.
Djordje has been working since 1984 on many different projects and collected strong international engineering experience.  He is a Professional Engineer in the Province of Alberta.  Djordje is member of several ASME and CSA code committees and the recipient of the CSA 2019 Award of Merit. He published six papers related to the boiler safety and boiler efficiency.  His professional experience includes:
Assistant Chief Inspector, Manager Codes & Standards (6 years), managing specific projects assigned by the Chief Inspector, participating and contributing as a member of ASME and CSA code committees.
Design Survey Manager (7 years), leading the ABSA's Design Survey Department;
Design Survey Engineer (11 years), working on design reviews and registrations. 
Project Engineer, Team Leader and Boiler Design Engineer (12 years) with several companies in Belgrade, working on boiler designs, and leading equipment delivery projects for power plants.
Theo Abels – Education Committee Member
Theo Abels, P.Eng, Principal of Blu 5 Technology Consultants Ltd, Qualified as a Mechanical Engineer in 1984 and has focused on corrosion management since then. Presently provides leadership in asset and integrity management programs in Alberta, Saskatchewan and British Columbia. Sharing knowledge and experience with the next wave of integrity professionals is his goal.
Taber Hole – Education Committee
Taber Hole P.Eng, is the Product Specialist for ClearStream Weld Technologies Overlay in Calgary developing opportunities and trouble shooting client challenges.  Taber graduated from University of Montana in Welding Engineering, & Concordia University with a Bachelors in Management. Taber is his second year with the IPEIA team and hopes to contribute to the success of the PR committee as well as the Education committee.