Jim Yukes – ICF Task Force #4 Lead
Jim Yukes, AVH Engineering Inc, has over 25 years business development experience including Non-Destructive Examination, facilities and pipeline integrity services in Western Canada and internationally. Jim has been committed for over 5 years to IPEIA including Program, PR and Steering Committees.
Joel Pepin – ICF Task Force #4 Member
For close to twenty years, Joel Pepin has enjoyed a career focusing on R&D and quality management of manufacturing, fabrication, and welding technology. For the past 10 years, Joel has enjoyed his role as PCL Industrial's Quality Systems Engineer, which has provided him with many challenges and opportunities. Joel is also proud of his previous involvement with the American Welding Society (AWS) Alberta Section.

Nathan Bartley – ICF Task Force #4 Member
PL(Eng), CET, ABSA IBPV, TSASK PEI Class 1, NB Commissioned IS/R, API 510/570, and CGSB UT2/MT2/PT2, with 21 years of experience in the Pressure Equipment Integrity Management (PEIM) industry. Started as an NDE Trainee, he has held multiple technical and management roles during his tenure. Today, Nathan manages the Acuren Prairies Visual Inspection department; responsibilities include maintaining the Acuren National Board AIA (Authorized Inspection Agency), ABSA AQP (Integrity Assessment Organization) and CWB CSA W178.1 (Inspection Organization) programs.
Chantel Rivard – ICF Task Force #4 Member
Ashley Pukas – SIA Representative & ICF Task Force #4 Member
Ashley Pukas, SaskPower Chief/Designated Inspector, Ashley has over 20 years experience in the welding and pressure equipment integrity industry as a TSASK Class 1 LPEI, Welding Examiner, and Interprovincial Journeyman Welder. Ashley is also an active member in the IPEIA community as the chair of the Saskatchewan Integrity Association, as well as a member of the Generation Utilities Advisory Committee, and the Integrity Challenges Forum Task Force #4.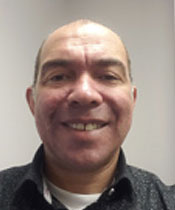 Marc McGill – ICF Task Force #4 Member
I have ten plus years in the energy and chemical production industries providing services as a Senior / Chief API Visual Inspector. Providing and assigning a wide variety of visual inspection services and NDE techniques. Coordinating Internal and External Inspections, Repair procedures, surveillance, and new installation requirements. Risk assessments and corrosion monitoring assignment and management. Implementation and Managing Owner / User programs. Consultations with Engineering and Operations groups to ensure that the programs optimal effectiveness. Dealing with pressure equipment, pipelines, storage tanks and structural components of these industries. Furthering my participation in large dollar domestic and international projects.
Cam McDonald – ICF Task Force #4 Member
Cam McDonald has been involved in the welding industry across Canada and in Australia for 20 years, as a: Welder, Welding Supervisor, Quality Inspector, and Quality Manager.
Doug Brett– ICF Task Force #4 Member
Doug Brett, CET, ABSA IBPVI, TSASK Class 1, API 510/570/653. Doug has over 20 years of experience in the Oil and Gas Industry, from the wellhead, through the processing (conventional and SAGD), pipeline systems (gathering and transmission), right through to petrochemicals, including R&D activities and inspections/integrity management. Currently, he is the Asset Integrity Manager for SECURE Energy, overseeing both SECURE's Pipeline and Static Equipment (Tanks/pressure equipment) integrity management programs, and is a member of the industry group, UCIA.
Chantel Rivard – ICF Task Force #4 Member
Chantel has over 15 years' experience in asset integrity management in the oil & gas industry. Along with her multiple inspection certifications through API and ABSA, Chantel has a Chemical Engineering Technologist Diploma and Bachelor of Technology Degree.