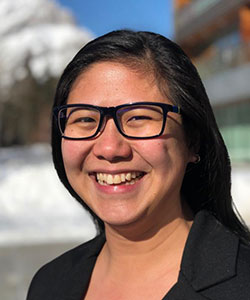 Jessie Wong – Program Committee Chair
Jessie Wong has attended IPEIA since 2014 and has been active in the Program Committee since 2017. An engineer by training and self-taught artist, Jessie is someone who thrives on being underestimated. Her passion lies in supporting non-profit organizations and finding how to make a unique contribution. Jessie finds great pleasure in continuous improvement and improving efficiency, but at the end of the day, it really comes down to the people who keep her motivated and driven to grow her career. Jessie is precise, cautious, disciplined, painstaking, and conscientious in her work, yet always eager to try something new.
Scott Fong – Program Committee Vice Chair
Scott is currently a Technical Solutions Specialist at KASI Technologies, holds 5 API Certifications along with his ABSA IBPV, and TSASK Class 1 Inspector License. He has been a contract QC/QA and Pressure Equipment Inspector for over 15 years. Scott sits as Presiding Officer of the Field Heat Treatment Technician Occupation Committee and has been volunteering with IPEIA since 2016.
Mark Stonehouse – Program Committee Member
Mark Stonehouse, Becht Engineering Canada, Mark has over fifteen years of experience working in mechanical engineering design and analysis for the petroleum industry, primarily with pressure vessels and pressure vessel internals. His experience and expertise includes linear and non-linear stress analysis using the finite element method for design and fitness for service and includes a wide variety of FEA work performed involving plasticity, buckling, static, and thermal-transient analyses. Joined IPEIA's Program Committee in 2017 but has been a supporter of IPEIA as an attendee and presenter and exhibitor for 10 years.
Robin Antoniuk – Program Committee Member
Robin (Robin Antoniuk, ABSA, second year of service to IPEIA ) – Robin has been with ABSA since 1999, mostly within the Inspections Department. He currently serves as ABSA's Assistant Chief Inspector. Robin is on multiple committees including the Steering Committee, Finance Committee and Program Committee.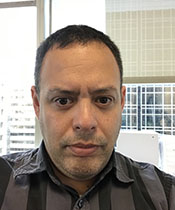 Carlo Flores – Program Committee Member
Carlo graduated from the Faculty of Metallurgical Engineering of the University of Lima in 1999. Upon migrating to Canada he spent several years working in the Inspection/NDE industry before going back into Integrity Engineering. Carlo is currently serving as a facility integrity engineer with Enbridge and is always interested in new technologies and their application. This is his first year in an IPEIA committee.
Cody Scheu – Program Committee Member
Cody Scheu (P.Tech(Eng)) holds two Engineering Technology diplomas in Welding and Mechanical Engineering Technology from the Southern Alberta Institute of Technology (SAIT). As well as a National Board Commission (Certified with ABSA and TSASK), API 510, 570 and CWB Level 1 Welding Inspector certifications. Cody is currently the Chief Inspector for Canadian Natural Resources Limited (CNRL) conventional and thermal divisions. As a strong advocate for safe, compliant and reliable production equipment he continues to progress the Canadian Natural Pressure Equipment Integrity Management System to over 100,000 pieces of pressure equipment across 4 provinces and 5 jurisdictional authorities. In addition, he is an active member of both the Upstream Chief Inspectors Association (UCIA) and the Saskatchewan Integrity Advisory (SIA).
Dallyn Keylor – Program Committee Member
Dallyn graduated from University of Alberta with a Bachelor of Science degree in 1989. After moving to Whitecourt, he pursued a career in the pulp industry, ultimately becoming Chief Power Engineer for Millar Western Pulp Ltd. Hoping to expand his knowledge in pressure equipment integrity, Dallyn moved into the oil and gas sector in 2014 as asset integrity coordinator for an upstream energy company. In 2017, he joined Mountain West Services as a Vessel Client Manager/Contract Chief Inspector. This is Dallyn's second year as a committee member of IPEIA.
Greg Gaudet – Program Committee Member
Hans Rautenback – Program Committee Member
Hans Rautenbach is the President of Asset Performance Partners Inc, he has over 15 years of international engineering experience in asset integrity and asset performance improvement. He is passionate about maximizing asset performance through tried and tested evidence-based decision-making. Hans attended his first IPEIA conference in 2020 and this will be Hans' first year volunteering with IPEIA. He is looking forward to using his international experience to contribute to the IPEIA program committee.
Ian Fong – Program Committee Member
Born and raised in NL, Ian has a BSc in Psychology with Biology minor, as well as BRec with Business minor. He became as a welding apprentice in 2007 starting at a pipe fab shop in Edmonton. After completed his Welding Red Seal in 2010, and also working in heat treating. He became a pressure equipment inspector in 2012. Ian mostly works turnarounds, but has occasionally worked general maintenance and some special projects. Most of his work is out West (Alberta, Sask, BC, Man), but he has recently been doing some tank inspection work in NL. Since 2012 he has attended the IPEIA conference 7 times, and the API Inspection Summit 3 times. Ian is a non-voting member of the API Sub-committee on Corrosion and Materials.
Ibrahim Kodssi – Program Committee Member
Ibrahim is currently a Senior Integrity Engineer with Cenovus Energy. He advises on inspection, integrity management, reliability and risk-based inspection (RBI) of static assets. During his experience with national and international oil & gas companies, Ibrahim has participated in and led teams for successful RBI implementations, turnaround inspection, major repair and replacement projects for static assets. Driven by a passion for operations excellence, Ibrahim pursues improvements in quality, speed, flexibility, dependability and profitability. He received commendations on QA/QC audits and participated in HSE awareness improvement campaigns. In addition to an MBA degree and a bachelor of science in Mechanical Engineering, Ibrahim is certified as PMI PMP, API 580, API 510, API 570 and API 1169.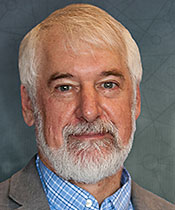 Izak Roux – Program Committee Member
Izak J Roux DBA P. Eng. Izak was chair of IPEIA 2018. Prior to this he has been vice chair and program chair since 2015. Izak is also an active member of ASME and he is a member of two pressure vessel technical committees as well as of the Canadian CSA B51 Boiler, pressure vessels and piping standard technical committee. In Alberta he serves as chair of the Safety Codes Council's Pressure Equipment Sub-council and the Edmonton Transit Advisory Board since 2015.
Jan Kriel – Program Committee Member
Jan Kriel, has over 25 years' experience in Metallurgy, Failure investigations and integrity assessments in the oil and gas and utilities sector. Jan is currently the Mechanical Integrity Manager for TEAM's Western Canadian operations and has extensive international experience. Jan has been commited to IPEIA for the last 8 years in roles including: Program Chair, Vice Chair, Executive and Steerco member roles and Exihibition Chair.
Jamie Davidson – Program Committee Member
Originally from Scotland (UK), Jamie has a BEng (Hons) degree in Mechanical Engineering with over 14+ years' experience in Asset Integrity Management, Inspection and NDT fields across multiple industries including Oil & Gas, Petrochemicals, Power Generation, and Industrial Processes, both domestically in North America and across the world in Africa, APAC, Europe and Central and South America. He has extensive experience in on-site pressure systems inspection both on and offshore and is a certified API 510 and 570 inspector in addition to being an ASME Lvl 2 Sr. Plant Inspector. He is a specialist in developing, implementing & optimizing various Asset Performance Management programs including associated guidelines, philosophy, procedures & strategy documentation for various asset/equipment types and is an experienced project manager & leader coordinating operations & support personnel on complex projects. He has dedicated his career to innovation and creating new program methodologies in particular around advanced NDE technologies and integrated inspection and industrial services solutions championing new technology development and has been involved with IPEIA since 2018 where he has delivered a number of technical presentations.
John Wolff – Program Committee Member
John Wolff, TransAlta Generation Partnership. John is an In-Service Boiler and Pressure Vessel Inspector, First Class Power Engineer and ABSA Welding Examiner with over 30 years of power generation operation and inspection experience. John has been supporting IPEIA for 11 years by finding technical presentations and by being a Session Chair at IPEIA conferences.
Landi Cheng – Program Committee Member
I have been an integrity engineer for the past 8 years. The first 6 years I was involved with pipeline integrity, and the last 2 years I have been working in facility integrity. I joined Inter Pipeline 4 years ago, on the pipeline integrity team, and was mainly managing ILI projects. 2 years ago I joined the facility integrity team at IPL. My main responsibilities have been managing facility piping integrity and inspections (I have my API 570 certification), implementing our new facility integrity database, and implementing an RBI program at our soon-to-be-completed HPC facilities.
Michael Nugent – Program Committee Member
Mike is a graduate of Stevens Institute in NJ, USA where has been an Adjunct Professor for 20 years. In addition, he has over 35 years of in plant refinery, power and petrochemical experience as an owner user and service provider. Mike is a Fellow in ASNT and active in NACE and API. He has recently led an International consortium focused in detection, evaluation and remaining life assessment of High Temperature Damage Mechanisms and is VP of Industrial QA at a major Northeast US Testing and Inspection Laboratory.
Roger Lorenson – Program Committee Member
With over 25 years in the asset integrity field, Roger has developed a wide range of experience through the completion of onsite visual inspections on all forms of pressure piping, boilers, vessels and tanks. He has been a leader in the development of owner user programs, quality auditing and supervision of NDE services. Mr. Lorenson has numerous professional certifications from ASET, API, National Board, NACE, CGSB, CWB and others. He also serves as a subject matter expert for the NAIT Materials Engineering student advisory committee and sits on IPEIA program committee.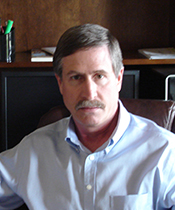 Russ Davis – Program Committee Member
Russ is the National AIMS MI COE manager for Mistras Group. He is based in Houston TX. Mistras Group has been active in IPEIA for many years. Russ became a participant in the IPEIA conferences in 2014 and has presented at the last 3 conferences in Banff.
Touqeer Sohail – Program Committee Member
Touqeer Sohail has post graduate degree in Mechanical Engineering from University of Alberta with more than 15 years of experience in Pipeline and Facility Integrity, Risk Based Inspection, Fitness for Service, Operation, Maintenance, Construction Management, Project Management, Installation and Commissioning of Mechanical Equipment related to Petro-Chemical Industries. He worked as a subject matter expert (SME) to develop, optimized, and advanced integrity management and inspection programs for pipelines, pressure vessels and storage tanks. He likes to provide support in technology development programs and learn new challenges while having discussion with industry experts.
Tyler Letourneau – Program Committee Member
Tyler holds a Materials Engineering Technology diploma from NAIT and has over 20 years of experience in NDT, inspection, and pressure equipment integrity management. He is the Chief Inspector (QA Manager) for Capital Power and holds In-service Pressure Equipment Inspector and Welding Examiner certificates from ABSA, a National Board Commission, and several API and CGSB certifications.