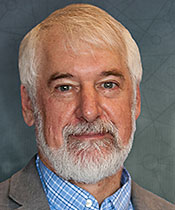 Izak Roux – Program Committee Chair
Izak J Roux DBA P. Eng. Izak was chair of IPEIA 2018. Prior to this he has been vice chair and program chair since 2015. Izak is also an active member of ASME and he is a member of two pressure vessel technical committees as well as of the Canadian CSA B51 Boiler, pressure vessels and piping standard technical committee. In Alberta he serves as chair of the Safety Codes Council's Pressure Equipment Sub-council and the Edmonton Transit Advisory Board since 2015.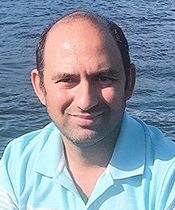 Touqeer Sohail – Program Committee Co-Vice Chair
Touqeer Sohail has post graduate degree in Mechanical Engineering from University of Alberta with more than 15 years of experience in Pipeline and Facility Integrity, Risk Based Inspection, Fitness for Service, Operation, Maintenance, Construction Management, Project Management, Installation and Commissioning of Mechanical Equipment related to Petro-Chemical Industries. He worked as a subject matter expert (SME) to develop, optimized, and advanced integrity management and inspection programs for pipelines, pressure vessels and storage tanks. He likes to provide support in technology development programs and learn new challenges while having discussion with industry experts.
Ibrahim Kodssi – Program Committee Co-Vice Chair
Ibrahim is currently a Senior Integrity Engineer with Cenovus Energy. He advises on inspection, integrity management, reliability and risk-based inspection (RBI) of static assets. During his experience with national and international oil & gas companies, Ibrahim has participated in and led teams for successful RBI implementations, turnaround inspection, major repair and replacement projects for static assets. Driven by a passion for operations excellence, Ibrahim pursues improvements in quality, speed, flexibility, dependability and profitability. He received commendations on QA/QC audits and participated in HSE awareness improvement campaigns. In addition to an MBA degree and a bachelor of science in Mechanical Engineering, Ibrahim is certified as PMI PMP, API 580, API 510, API 570 and API 1169.
Hans Rautenback – Program Committee Member
Hans Rautenbach is the President of Asset Performance Partners Inc, he has over 15 years of international engineering experience in asset integrity and asset performance improvement. He is passionate about maximizing asset performance through tried and tested evidence-based decision-making. Hans attended his first IPEIA conference in 2020 and this will be Hans' first year volunteering with IPEIA. He is looking forward to using his international experience to contribute to the IPEIA program committee.
Bastian Zars– Program Committee Member
Bastian is an Asset Integrity Manager, trainer, and leader with over a decade of experience. He is supporting and advising clients on asset integrity and maintenance challenges such as inspection, integrity management, reliability and risk-based inspection. He is certified as PMI PMP, API 580, API 510, API 570 and API 1169
Landi Cheng – Program Committee Member
Landi is an integrity engineer with Inter Pipeline, with over 10 years of experience in pipeline and facility integrity. He oversees the integrity program for pressure equipments, piping, storage tanks, and PSVs for IPL's Transportation Business Unit. He is certified in API 510, API 570, and API 580. He has been a member of IPEIA's Program Committee since 2021.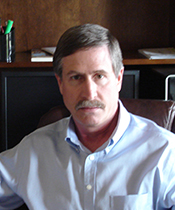 Russ Davis – Program Committee Member
Russ is the National AIMS MI COE manager for Mistras Group. He is based in Houston TX. Mistras Group has been active in IPEIA for many years. Russ became a participant in the IPEIA conferences in 2014 and has presented at the last 3 conferences in Banff.
Michael Nugent – Program Committee Member
Mike is a graduate of Stevens Institute in NJ, USA where has been an Adjunct Professor for 20 years. In addition, he has over 35 years of in plant refinery, power and petrochemical experience as an owner user and service provider. Mike is a Fellow in ASNT and active in NACE and API. He has recently led an International consortium focused in detection, evaluation and remaining life assessment of High Temperature Damage Mechanisms and is VP of Industrial QA at a major Northeast US Testing and Inspection Laboratory.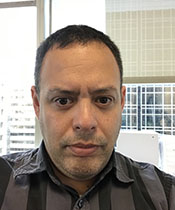 Carlo Flores – Program Committee Member
Carlo graduated from the Faculty of Metallurgical Engineering of the University of Lima in 1999. Upon migrating to Canada he spent several years working in the Inspection/NDE industry before going back into Integrity Engineering. Carlo is currently serving as a facility integrity engineer with Enbridge and is always interested in new technologies and their application. This is his first year in an IPEIA committee.
Tyler Letourneau – Program Committee Member
Tyler holds a Materials Engineering Technology diploma from NAIT and has over 20 years of experience in NDT, inspection, and pressure equipment integrity management. He is the Chief Inspector (QA Manager) for Capital Power and holds In-service Pressure Equipment Inspector and Welding Examiner certificates from ABSA, a National Board Commission, and several API and CGSB certifications.
Jan Kriel – Program Committee Member
Jan Kriel, has over 25 years' experience in Metallurgy, Failure investigations and integrity assessments in the oil and gas and utilities sector. Jan is currently the Mechanical Integrity Manager for TEAM's Western Canadian operations and has extensive international experience. Jan has been committed to IPEIA for the last 8 years in roles including: Program Chair, Vice Chair, Executive and Steerco member roles and Exhibition Chair.
Cody Scheu – Program Committee Member
Cody Scheu (P.Tech(Eng)) holds two Engineering Technology diplomas in Welding and Mechanical Engineering Technology from the Southern Alberta Institute of Technology (SAIT). As well as a National Board Commission (Certified with ABSA and TSASK), API 510, 570 and CWB Level 1 Welding Inspector certifications. Cody is currently the Chief Inspector for Canadian Natural Resources Limited (CNRL) conventional and thermal divisions. As a strong advocate for safe, compliant and reliable production equipment he continues to progress the Canadian Natural Pressure Equipment Integrity Management System to over 100,000 pieces of pressure equipment across 4 provinces and 5 jurisdictional authorities. In addition, he is an active member of both the Upstream Chief Inspectors Association (UCIA) and the Saskatchewan Integrity Advisory (SIA).
John Wolff – Program Committee Member
John Wolff, TransAlta Generation Partnership. John is an In-Service Boiler and Pressure Vessel Inspector, First Class Power Engineer and ABSA Welding Examiner with over 30 years of power generation operation and inspection experience. John has been supporting IPEIA for 11 years by finding technical presentations and by being a Session Chair at IPEIA conferences.
Greg Gaudet – Program Committee Member
Robin Antoniuk – Program Committee Member
Robin (Robin Antoniuk, ABSA, second year of service to IPEIA ) – Robin has been with ABSA since 1999, mostly within the Inspections Department. He currently serves as ABSA's Assistant Chief Inspector. Robin is on multiple committees including the Steering Committee, Finance Committee and Program Committee.
Faustina LaSaga – Program Committee Member
Faustina LaSaga is the Marketing Coordinator for Unified Valve Group and has over 15 years of Marketing experience in Oil and Gas. Faustina has been a part of the Program Committee since 2017 and is currently their Communication Liaison and she also serves as the Communication Liaison for the Education Program.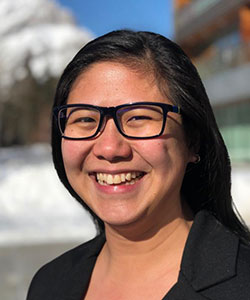 Jessie Wong – Program Committee Member
Jessie Wong has attended IPEIA since 2014 and has been active in the Program Committee since 2017. An engineer by training and self-taught artist, Jessie is someone who thrives on being underestimated. Her passion lies in supporting non-profit organizations and finding how to make a unique contribution. Jessie finds great pleasure in continuous improvement and improving efficiency, but at the end of the day, it really comes down to the people who keep her motivated and driven to grow her career. Jessie is precise, cautious, disciplined, painstaking, and conscientious in her work, yet always eager to try something new.
Jing Liu – Program Committee Member
Jing is currently an assistant professor in the Department of Chemical and Materials Engineering at University of Alberta. She has 12 years experience in corrosion and materials degradation research experience, especially related to pressure vessel operation.
Steve Bauer – Program Committee Member
Steve is currently an Integrity In-service pressure equipment inspector with over twenty years of experience in the power generation and oil and gas industries. His professional journey began as a Pressure welder, then moved to diverse roles at leading companies such as TransAlta Generation Partnership and Cenovus Energy INC. In these positions, He was responsible for developing and implementing inspection programs for a wide range of pressure equipment. His expertise in the welding industry, non-destructive testing (NDT) techniques, and remaining life assessment of pressure equipment have been honed in these demanding, high-stakes environments. Steve is currently a Senior Integrity In-service inspector with Cenovus Energy INC and holds In-service Pressure Equipment Inspector and Welding Examiner certificates from ABSA, a National Board Commission, and several API, CGSB, and AMPP certifications.
Juan Arraez – Program Committee Member
Juan is a bilingual, self-motivated Integrity & Corrosion Subject Matter Expert (SME) by passion and profession with 17+ years of learning and experience in the Oil & Gas (O&G) Industry. Registered Professional Engineer with an MBA. Capabilities include corrosion and integrity assessment of pressure vessels, piping systems, and pipelines, non-destructive examination, welding, project management, and leadership. Working experience with oil and gas operators, engineering companies, and consulting services companies
Shawn Santo – Program Committee Member
Ryan Jones – Program Committee Member
Doug Brett – Program Committee Member
Doug Brett, CET, ABSA IBPVI, TSASK Class 1, API 510/570/653. Doug has over 20 years of experience in the Oil and Gas Industry, from the wellhead, through the processing (conventional and SAGD), pipeline systems (gathering and transmission), right through to petrochemicals, including R&D activities and inspections/integrity management. Currently, he is the Asset Integrity Manager for SECURE Energy, overseeing both SECURE's Pipeline and Static Equipment (Tanks/pressure equipment) integrity management programs, and is a member of the industry group, UCIA.