Shane Caume – Special Sessions Committee Chair
With an engineering technology diploma I began working in the integrity field testing and developing boiler and brine system corrosion management programs. After that I started my career with Northern Materials Engineering as an inspector. Working for various oil and gas companies as contract inspector worked up to chief inspector. For over 20 years working on various pressure equipment, boilers, pipelines, failure analysis, and developing management programs. Having the opportunity to chair the CCIA, and work with clients of various sizes and experience has opened many doors and opportunities. Development and implementation of regulatory compliance programs in BC, AB, and SK jurisdictions has been another challenge. Always keep the basic principle of safety in mind and you won't stray far from the objective.
Rob Vesak – Special Sessions Committee Vice Chair
Rob Vesak, 1st Class Power Engineer/API 510/IBPV, Certified Energy Manager/Auditor. Rob started his career as a Corliss Steam Engine Operator, received firing time, and worked from 1977 to 2006 in Pulp and Paper as an Operator, Shift Engineer, Chief Engineer and Chief Inspector, Continuous Improvement Advisor and Assistant Production Manager. Moving to Oil & Gas in 2006, Rob worked as a Chief Inspector, and Reliability Manager. Rob shifted roles in 2014 to start up his own company, Trust Integrity Management Inc, working to support companies set up Integrity Management Programs, Completing RBI, Hands on Inspections, Commissioning, Project Management, Thermography and Energy Management. During Rob's career he has both commissioned both small facilities and large ones, supporting through the start up to successful operation. Early in his career he was involved in one facility shutdown. His preference is the start-up or renewal. Rob enjoys working hands on with teams in the field and sharing his knowledge and learnings from the past 40 + years, believing that no problem is too great, and if you do things right the production will follow!
Jennifer Dowdle – Special Sessions Committee, Past Chair
Jennifer Dowdle, P.Eng. API 510/570/653, IBPV, TSask, NBIC IS Acuren Group Inc. In her 18 years at Acuren, Jennifer has worked in various laboratories understanding how material properties are influenced by their environments; then as a failure analyst looking at how/why equipment failures occur; and finally as a chief inspector/is-service inspector to detect damage and ultimately prevent failures from occurring through inspections and preventative programs in the pressure equipment industry. She specializes in setting up training programs and asset integrity management programs.
Ali Abari – Special Sessions Committee
Ali Abari, PhD, P.Eng, API 510/571, CWB 1, is a senior engineer with IRISNDT. Ali has over 10 years of experience as a materials and welding engineer working for the oil and gas industry. Ali's experience and expertise include materials selection and design for corrosion control, damage mechanisms, failure analysis, and welding specifications. Ali has been attending and presenting at IPEIA conference since 2014.
Ana Benz – Special Sessions Committee
Ana Benz, the IRISNDT Chief Engineer, has worked for IRISNDT for 22 years as a Corrosion, Failure and Inspection Specialist. She performs inspections and organizes plant inspection projects using mainstream and advanced inspection technologies. Ana has worked extensively for the Chemical Process Industry, Petrochemical Plants, Fertilizer Plants, Oil and Gas and nickel refineries around the world. She graduated as a Materials Engineer in the University Simon Bolivar in Venezuela and then obtained a Master's degree in Materials Engineering at the University of British Columbia many years ago. She has several CGSB NDT certificates and CWB Level 3 and API 510 certifications. Ana was a member of the NACE Edmonton Executive for 15 years and before that participated in various capacities for the Edmonton Chapter of the Canadian Welding Institute. She is very happy and proud to have had the opportunity of attending many IPEIA conferences since 1998.
Denny Stubel – Special Sessions Committee
Denny Stubel; Client Relations & Strategy Analyst, Technical Safety Authority of Saskatchewan (TSASK). Denny has been employed with TSASK for 10 years and manages their larger Key Accounts. Denny has established trusted working relationships with many companies and his role includes responsibilities such as inventory reconciliations, Quality Management System reviews, Overdue Accounts Receivables and Write-Off's and also contributes to internal forecasting and budgeting. Years of Service to IPEIA: 4 years on the Program Committee, 6 years on the Steering Committee (Past Chair 2020), 1 year on the Public Relations Committee, 2 years on the Special Sessions Committee and now 1st year on the Membership Committee.
Doug Morrison – Special Sessions Committee
Doug Morrison, P.Eng., MBA former Reliability Supervisor at CNOOC and former Engineering & Maintenance Manager and Steam Plant Superintendent at Peace River Pulp has extensive operating experience leading Engineers, Quality and NDE inspectors in the safe, compliant, reliable operation and maintenance of pressure equipment. He has worked extensively with Chief Inspectors respecting their knowledge and guidance for the implementation of pressure equipment integrity programs.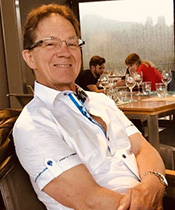 Harold Smith – Special Sessions Committee
Harold Smith, API 510, 570, ABSA IPV, CWB 3, CGSB 2 in MT, PT, UT, and ET. He currently owns Integrity First Inspections Corp (IFIC) and contracts his pressure integrity inspection services throughout Canada, doing shut downs, shutdown planning, pressure integrity assessments, TML optimizations, etc. Harold has attended four IPEIA conferences and is excited to be taking a bigger role with this incredible conference.
Merv Wirth – Special Sessions Committee
Merv Wirth API 510/570/653 IPVI – In his 20+ years in the upstream oil and gas industry, he has been in sour process operations for both large and small producers in Alberta. In 2008 Merv transitioned into a new challenge, taking an integrity role and has been invested in Pressure Equipment safety ever since. Merv has been attending the IPEIA conference since 2009.
Norm Suitor – Special Sessions Committee
Norm Suitor, IPEIA Steering Committee member for numerous years. I have extensive experience supporting Asset Integrity Management and Pressure Envelope Integrity in the following industries: Petro Chemical, Power, and Oil & Gas.

Nathan Bartley – Special Sessions Committee
PL(Eng), CET, ABSA IBPV, TSASK PEI Class 1, NB Commissioned IS/R, API 510/570, and CGSB UT2/MT2/PT2. Nathan has 21 years of experience in the Pressure Equipment Integrity Management (PEIM) industry. Started as an NDE Trainee, he has held multiple technical and management roles during his tenure. Today, Nathan manages the Acuren Prairies Visual Inspection department; responsibilities include maintaining the Acuren National Board AIA (Authorized Inspection Agency), ABSA AQP (Integrity Assessment Organization) and CWB CSA W178.1 (Inspection Organization) programs.
Jim Yukes – Special Sessions Committee, ICF Task Force Lead
Jim Yukes, AVH Engineering Inc, has over 25 years business development experience including Non-Destructive Examination, facilities and pipeline integrity services in Western Canada and internationally. Jim has been committed for over 5 years to IPEIA including Program, PR and Steering Committees.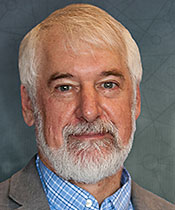 Izak Roux – Special Sessions Committee, ICF Task Force
Izak J Roux DBA P. Eng. Izak was chair of IPEIA 2018. Prior to this he has been vice chair and program chair since 2015. Izak is also an active member of ASME and he is a member of two pressure vessel technical committees as well as of the Canadian CSA B51 Boiler, pressure vessels and piping standard technical committee. In Alberta he serves as chair of the Safety Codes Council's Pressure Equipment Sub-council and the Edmonton Transit Advisory Board since 2015.
Nick Marx – Special Sessions Committee, ICF Task Force
Nick Marx, IMRL attended the 1st IPEIA Conference 22 years ago. He is a huge supporter of IPEIA and has only missed 2 conferences. He started volunteering his time to IPEIA in 2003 on the Program Committee and continued to evolve his roles. He started on the Steering Committee in 2007 as the Chair of Public Relations and was the Chair of the IPEIA Conference. Nick continues to provide his guildance and support on various committees and where is needed. IRML has been a bronze sponsor 5 years.