Mark Stonehouse – Chair
Mark Stonehouse, Becht Engineering Canada, Mark has over fifteen years of experience working in mechanical engineering design and analysis for the petroleum industry, primarily with pressure vessels and pressure vessel internals. His experience and expertise includes linear and non-linear stress analysis using the finite element method for design and fitness for service and includes a wide variety of FEA work performed involving plasticity, buckling, static, and thermal-transient analyses. Joined IPEIA's Program Committee in 2017 but has been a supporter of IPEIA as an attendee and presenter and exhibitor for 10 years.
Alison Weeks – Past Chair
Alison has over twelve years of experience in the oil & gas industry with a strong foundation in inspections and integrity management. She holds professional certifications from ASET, NACE and API. Alison manages the Senior Management Representative for Signalta Resources Limited Owner-User Program as well as Signalta's Pipeline Integrity Program. She has been involved with IPEIA for the past 9 Years, sitting on both the Steering Committee and Public Relations Committee.
Trent Tarleton – Finance Committee Chair/Treasurer
Trent Tarleton, Facility Integrity / Process Safety Manager, Inter Pipeline. Trent is a professional Technologist (Engineering) with 20 years of integrity management experience in operations for conventional natural gas, natural gas liquids and oil sands assets.
Theo Abels – Executive Advisor
Theo Abels, P.Eng, Principal of Blu 5 Technology Consultants Ltd, Qualified as a Mechanical Engineer in 1984 and has focused on corrosion management since then. Presently provides leadership in asset and integrity management programs in Alberta, Saskatchewan and British Columbia. Sharing knowledge and experience with the next wave of integrity professionals is his goal.
Christi Marcine – Advisor & Manager
"As our journey continues…" Christi Marcine, IPEIA Snr. Advisor & manager joined in 2017. Christi is seasoned Management Consultant with over 25 years' experience specializing in strategic business planning, program & project management services, change management and project controls. She has a proven track record supporting organizations to realize their vision and to action their strategic management plans. Christi's passion is client care, and she works closely with her clients to ensure top quality project services are being delivered and meeting her client's needs. In the past 5 years, Christi has worked closely with the volunteer committee members to transform their membership offerings and enhance their annual conference & exhibition. In addition to building IPEIA's membership, Christi liaises with each of the industry groups to build connections between the organizations to ensure that IPEIA is continuously evolving and improving to meet the needs of our members and industry.
Haley Debnam – Administrative Assistant
Haley Debnam has over eight years of administrative experience. While her background is in healthcare, most recently in the field of provincial emergency communications, she brings to the table a versatile skillset which includes training, client support, and the organization of resources. She has extensive experience in database management, data integrity, reporting, and operating procedures. One of Haley's most valued traits is her appreciation for providing supportive and positive communications. Haley is an empathic listener and a dynamic, results-oriented problem solver who displays patience and determination in troubleshooting client issues. Her education and passion for learning includes psychology, behavioural and social sciences. She is a driven, outgoing optimistic who displays a genuine desire for continuous growth and learning.
Denny Stubel – Advisory Committee Chair, TSASK Liaison
Denny Stubel; Client Relations & Strategy Analyst, Technical Safety Authority of Saskatchewan (TSASK). Denny has been employed with TSASK for 10 years and manages their larger Key Accounts. Denny has established trusted working relationships with many companies and his role includes responsibilities such as inventory reconciliations, Quality Management System reviews, Overdue Accounts Receivables and Write-Off's and also contributes to internal forecasting and budgeting. Years of Service to IPEIA: 4 years on the Program Committee, 6 years on the Steering Committee (Past Chair 2020), 1 year on the Public Relations Committee, 2 years on the Special Sessions Committee and now 1st year on the Membership Committee.
Megan Sutton – Education Committee Chair
Megan Sutton, M.Eng., P.Eng. has been volunteering with IPEIA since 2016. She is a Materials Engineer with experience in materials and metallurgical engineering, failure analysis, compliance consulting, auditing, and quality and integrity management programs. Megan is currently working with Acuren as a Senior Materials Engineer in the Edmonton engineering and laboratory group.
Keith Galliott – Membership/PR Committee Chair
Keith Galliott CET, Centrix Control Solutions has been exhibiting at IPEIA for many years and is excited to be the Public Relations/Membership Committee Chair with IPEIA. Keith's experience with not for profit committee's and regulatory board experience is a valuable asset to his work on the IPEIA committees. Keith is an Instrumentation Engineering Technologist with over 17 years of experience with Pressure Relief in Section VIII and Section I Applications.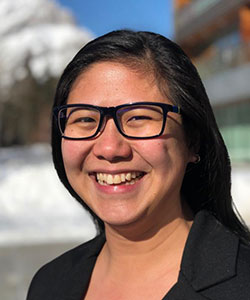 Jessie Wong – Program Committee Chair
Jessie Wong has attended IPEIA since 2014 and has been active in the Program Committee since 2017. An engineer by training and self-taught artist, Jessie is someone who thrives on being underestimated. Her passion lies in supporting non-profit organizations and finding how to make a unique contribution. Jessie finds great pleasure in continuous improvement and improving efficiency, but at the end of the day, it really comes down to the people who keep her motivated and driven to grow her career. Jessie is precise, cautious, disciplined, painstaking, and conscientious in her work, yet always eager to try something new.
Shane Caume – Special Sessions Committee Chair
With an engineering technology diploma I began working in the integrity field testing and developing boiler and brine system corrosion management programs. After that I started my career with Northern Materials Engineering as an inspector. Working for various oil and gas companies as contract inspector worked up to chief inspector. For over 20 years working on various pressure equipment, boilers, pipelines, failure analysis, and developing management programs. Having the opportunity to chair the CCIA, and work with clients of various sizes and experience has opened many doors and opportunities. Development and implementation of regulatory compliance programs in BC, AB, and SK jurisdictions has been another challenge. Always keep the basic principle of safety in mind and you won't stray far from the objective.
Robin Antoniuk – Industry Group, ABSA Liaison
Robin (Robin Antoniuk, ABSA, second year of service to IPEIA ) – Robin has been with ABSA since 1999, mostly within the Inspections Department. He currently serves as ABSA's Assistant Chief Inspector. Robin is on multiple committees including the Steering Committee, Finance Committee and Program Committee.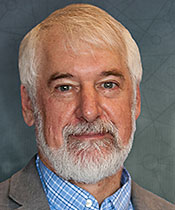 Izak Roux – Industry Group, GUAC Liaison
Izak J Roux DBA P. Eng. Izak was chair of IPEIA 2018. Prior to this he has been vice chair and program chair since 2015. Izak is also an active member of ASME and he is a member of two pressure vessel technical committees as well as of the Canadian CSA B51 Boiler, pressure vessels and piping standard technical committee. In Alberta he serves as chair of the Safety Codes Council's Pressure Equipment Sub-council and the Edmonton Transit Advisory Board since 2015.
Nick Marx – Industry Group, CCIA Liaison
Nick Marx, IMRL attended the 1st IPEIA Conference 22 years ago. He is a huge supporter of IPEIA and has only missed 2 conferences. He started volunteering his time to IPEIA in 2003 on the Program Committee and continued to evolve his roles. He started on the Steering Committee in 2007 as the Chair of Public Relations and was the Chair of the IPEIA Conference. Nick continues to provide his guildance and support on various committees and where is needed. IRML has been a bronze sponsor 5 years.
Doug Brett– Industry Group, IPEIA/UCIA Liaison
Doug Brett, CET, ABSA IBPVI, TSASK Class 1, API 510/570/653. Doug has over 20 years of experience in the Oil and Gas Industry, from the wellhead, through the processing (conventional and SAGD), pipeline systems (gathering and transmission), right through to petrochemicals, including R&D activities and inspections/integrity management. Currently, he is the Asset Integrity Manager for SECURE Energy, overseeing both SECURE's Pipeline and Static Equipment (Tanks/pressure equipment) integrity management programs, and is a member of the industry group, UCIA.
Norm Suitor – Industry Group, ARPIA Liaison
Norm Suitor, IPEIA Steering Committee member for numerous years. I have extensive experience supporting Asset Integrity Management and Pressure Envelope Integrity in the following industries: Petro Chemical, Power, and Oil & Gas.
Cam McDonald – Industry Group, IPEIA/APPCA Liaison
Cam Macdonald has been involved in the welding industry across Canada and in Australia for 20 years, as a: Welder, Welding Supervisor, Quality Inspector, and Quality Manager.